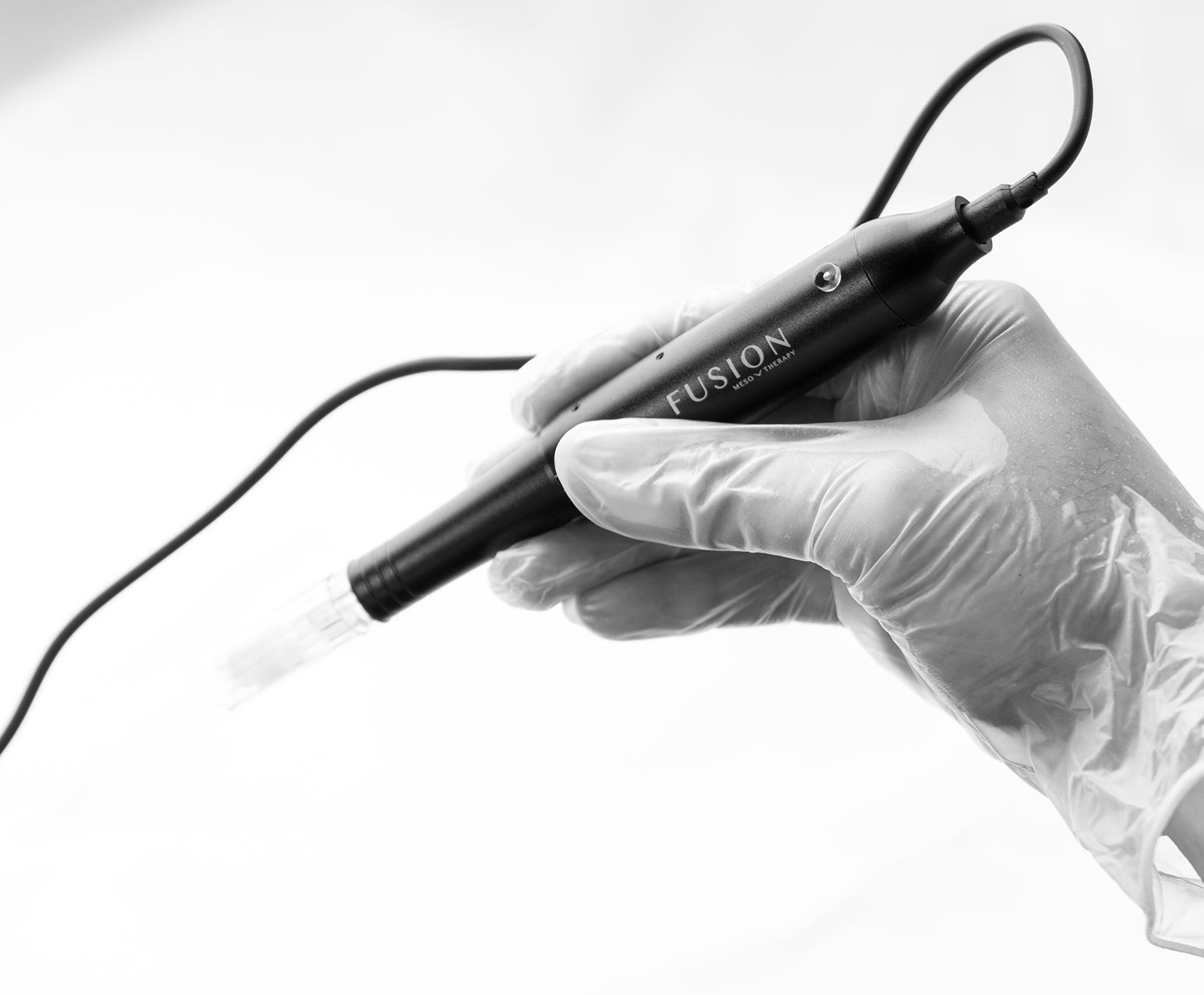 This course is for therapists who are trained in dermarolling and want to upgrade to digital skin needling
COST: £350, including booking fee of £150
You will need a pen for the training and we highly recommend the Fusion Platinum Pen which is £1,025 + VAT + cartridges @ £162 + VAT for 20
Combines cutting edge technology in a stylish electronic pen
Aluminium coating; doesn't get damaged by products
Low noise vibration
High speed penetration: 133 punctures/second
3 speeds: 6,000RPM up to 8,000 RPM
Incorporates two types of cartridges: 9 needle and single needle for precision work
Unique magnetic system for needles; higher power so the needle truely gets into the skin and thus don't always need to go as deep as you might with other pens
Cartridges have anti-backflow technology to restrict bodily fluids being based from client to client
Straight chamber so device can be disinfected between treatments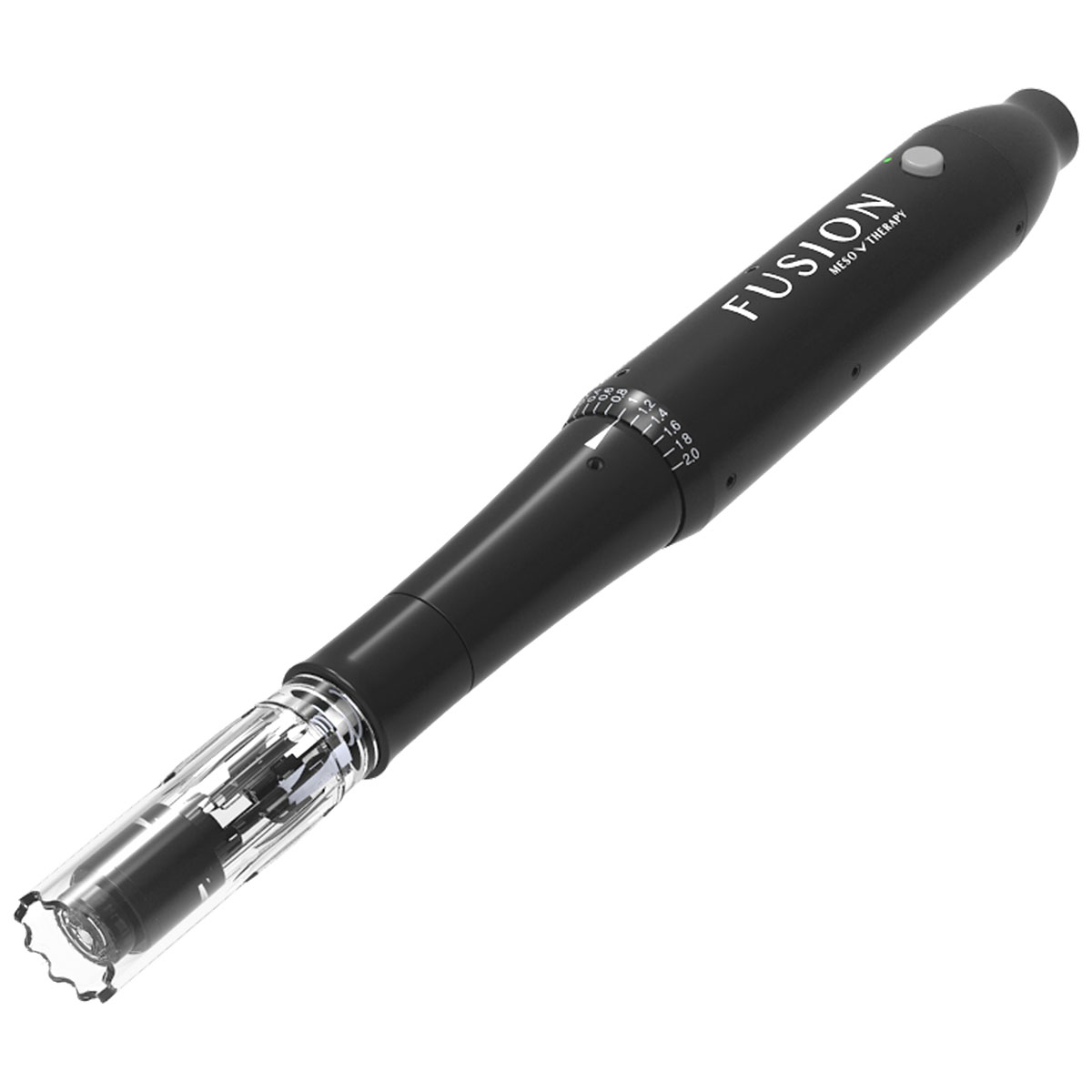 To perform this treatment you will also need:

Cleanser, Toner, Moisturiser, SPF
Skin steriliser, Clinell Wipes (or similar), Patient packs, Degreaser or Fusion HA Peel, Sterile drawing up needles & syringes, Pen sleeves, Sterile mesotherapy solutions, Yellow sharps bin
Pre-Requisites: Facial qualification and dermaroller qualification
Location:Via live video (Zoom). For further questions or to enquire about dates, please click This email address is being protected from spambots. You need JavaScript enabled to view it.
Course Length: 2.5-3 hours
Course Content & Learning Outcomes:
Dermatology Basics
Theory of skin needling
Consultation & Documentation
Contraindications, Precautions, Side Effects
Fusion Platinum Pen: The Tour
Fractional Mesotherapy
Mesotherapy Solutions
Needle Stick Injuries
The Treatment

Trolley Set-Up
Treatment Techniques
Treatment Steps
Aftercare Advice
Frequency of Treatments

Cleansing & Storage
Suggested Frational Treatment Protocols with Fusion Mesotherapy
Treatment Costs/What to Charge
Before & After Photos
Suggested Homecare Products
Course Structure:
2.5-3 hours via Live Video. For further questions or to enquire about dates, please click

This email address is being protected from spambots. You need JavaScript enabled to view it.

Post training questionnaire
Awarding Body: ThinkTree
CPD Points: 5
What's the difference between Skin Needling (Fusion Platinum Pen) and Needle Free Mesotherapy (Xpert Pro)
Both devices deliver meso solutions into the skin. The pens strength is that whilst it creates channels for the solution it also creates erythema which stimulates collagen. So with the pen you have both the needles and specific product lines that can increase collagen levels. It is also better at reducing open pores, tightening skin and breaking down scar tissue. So in terms of skin tightening and collagen stimulation the pen is far superior over the Xpert. However you are limited to the depth of product placement.
The xpert is seen as the ultimate all round mesotherapy device because we can control and place product at 4 different depths, from the epidermis to subcutaneous tissue. We can treat a vast amount of conditions from sensitive skin, psoriasis, acne, aged skin through to cellulite, therefore with the xpert we see a larger uptake of clients across a broader spectrum having treatments. It is also completely pain free and apart from product cost there is no additional consumable cost per treatment such as cartridges.
They both have their place and together they create the ultimate treatment, however if you are to start with one device the xpert allows for a larger audience and is a lower investment, meaning that the return on the device is very quick.
If your main concern is skin tightening then the pen is the best solution, however if you want to treat face and body, lots of different conditions then the expert is the perfect choice.
Venues: This course is conducted via Live Video (Zoom)