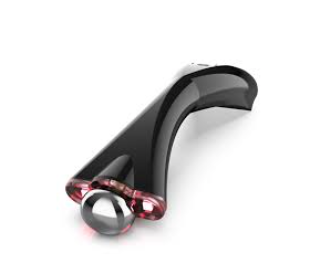 Fusion Xpert Pro is a device for the transdermal delivery of products. A new approach of needle-free mesotherapy based on breakthrough systems and products.
The device is without doubt offering all the advantages in non-invasive and painless skin rejuvenation:
safety
efficiency
easy to operate
cost-effectiveness
immediate and long-lasting results.
Fusion Xpert Pro XPERT is an electroporation and LED stimulation meso device. It enhances the penetration of meso cocktails. The specific pulsed current produces a cellular electroporation that open cellular pores. It induces the opening of the protein channels on the cellular membranes; this phenomenon allows substances to reach the heart of the cells. At the same time the light emitted by the LED will activate certain biological functions in the skin and the cells.
The cost of the device is £625 + VAT and can be purchased through us
Pre-Requisites: Facial qualification
Location: Via live classroom (Zoom)
Course Length: 2.5-3 hours
Price: £180
If you have already trained with Jane Bryan Beauty Training on Skin Needling/Fractional Mesotherapy & train with the same trainer for Xpert, then the cost is £100
To perform this treatment you will also need:

Cleanser, Toner, Moisturiser, SPF
Skin steriliser, Clinell Wipes (or similar), Degreaser or Fusion HA Peel, Sterile drawing up needles & syringes, Fusion Mesotherapy solutions, Yellow sharps bin
What's the difference between Skin Needling (Fusion Platinum Pen) and Needle Free Mesotherapy (Xpert Pro)
Both devices deliver meso solutions into the skin. The pens strength is that whilst it creates channels for the solution it also creates erythema which stimulates collagen. So with the pen you have both the needles and specific product lines that can increase collagen levels. It is also better at reducing open pores, tightening skin and breaking down scar tissue. So in terms of skin tightening and collagen stimulation the pen is far superior over the Xpert. However you are limited to the depth of product placement.
The Xpert is seen as the ultimate all round mesotherapy device because we can control and place product at 4 different depths, from the epidermis to subcutaneous tissue. We can treat a vast amount of conditions from sensitive skin, psoriasis, acne, aged skin through to cellulite, therefore with the xpert we see a larger uptake of clients across a broader spectrum having treatments. It is also completely pain free and apart from product cost there is no additional consumable cost per treatment such as cartridges.
They both have their place and together they create the ultimate treatment, however if you are to start with one device the Xpert allows for a larger audience and is a lower investment, meaning that the return on the device is very quick.
If your main concern is skin tightening then the pen is the best solution, however if you want to treat face and body, lots of different conditions then the Xpert is the perfect choice.
Course Content & Learning Outcomes:
Global Growth of Mesotherapy
How Xpert can help your business
History of mesotherapy
How electroporation works
Hypotonic, hypertonic and isotonic solutions
What is LED & how it works
Xpert: Where it can be used
Consultation, documentation & client assessment
Hair loss: what can you help with
Xpert Pro: The Tour
Product safety
Equipment needed
Practical session (working on yourself)
Face, body & scalp/hair treatment protocols
What to look for in a mesotherapy brand
Overview of Fusion Mesotherapy Solutions
Course Structure:
2.5-3 hours via Live Video
Post training questionnaire to be completed before certification
Awarding Body: ThinkTree
CPD Points: 5
Venues: This course is conducted via Live Video (Zoom)