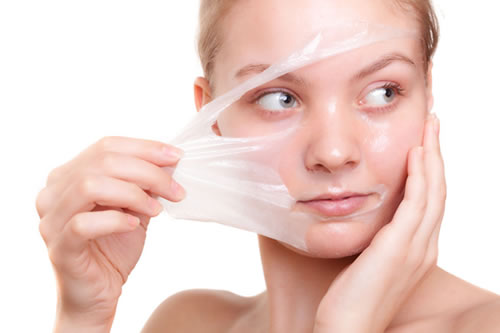 This is an extremely in-depth chemical peel course which provides you with everything you need to know/do to perform excellent treatments and outcomes that your clients will love.
This course is based on Ekseption Peels, where less than the best isn't your style!
Cruelty free, not tested on animals
Ethically sourced raw materials
Safe and effective treatments
Skin friendly peels (alcohol and preservative free)
DMKS delivery technology
It is a brand built around the belief that significant skin health improvement requires professional treatments to address key concerns (such as wrinkles,laxity, pigmentation and more), with advanced homecare. The homecare prepares, complements and protects the professional treatments by helping to prevent the appearance of future damage, protect healthy skin and correct visible signs of ageing.
Cost: £540, including booking fee of £330 (inclusive of VAT). PRICE INCLUDES STARTER KIT for at least 30 treatments
Pre-Requisites: Facial qualification and practical experience
Course Length: 1 day
Starter Kit: We train with Ekseption Peels (PHA based progressive peels which can be done on a weekly basis)
just as effective as AHAs and BHAs but less irritating to the skin
can be performed all your round
13 peels within the range
Includes enough product for 30 treatments, with a potential revenue of ~ £2,100
250ml All in One Cleanse & Peel
250ml Monsoon Mist Tone & Peel
250ml Degreasing Solution
50ml Soft Touch Peel (anti-ageing repair peel for thin, sensitive or reactive skin. Restores natural pH, increases hydration and radiance, decreases fine lines and wrinkles)
50ml Ageless Peptide Peel (anti-ageing, anti-wrinkle, lifting & hydrating peel for mature skin)
250ml Carboxy Neutraliser
Ice Cream Repair (moisturiser)
All Day Shield SPF50+
Course Content & Learning Outcomes:
History of Peeling
Dermatology basics
Structure & function of the skin
Skin ageing
Skin injury & regeneration
Chemistry of peeling

Chemical peel goals
Mechanism of action
Clinical outcomes
Factors which can affect depth of peel
Types of peels

Consultation process
Skin analysis (Glogau, Fitzpatrick, Photo ageing)
Contraindications
Informed consent
Overview of peel treatments (superficial to deep)
Complications and management
Practical
Course Structure:
Home Study (10 guided learning hours)
1 day practical
5 case studies
Awarding Body: ThinkTree, ABT & Towergate
Venues: This course is available at:
Cambridgeshire (Stapleford)
East Lothian (Cockenzie)
Essex (Ongar)
Hampshire (nr Winchester)
Manchester
Staffordshire (Burton on Trent)
SPAIN (nr Albox, Almeria)
In-house can be offered