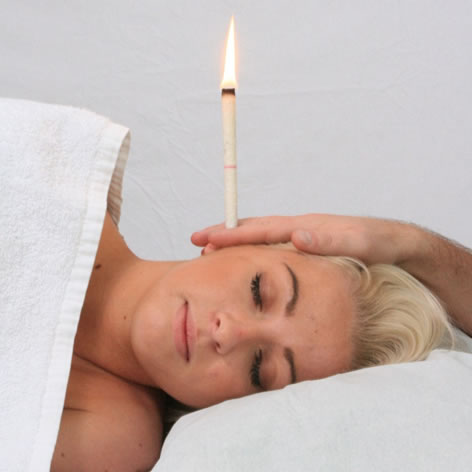 Cost: £160, including booking fee of £50
Pre-Requisites: None
Course Length: ½ day
What is Ear Candling?
Ear candles are not a traditional candle but are a hollow tube made using organic cotton or flax, pure beeswax, honey extract and traditional herbs. Ear candling has become a popular therapy in the west and is used to help a wide range of symptoms, not only those associated with the ears. The treatment also engenders a relaxed state in which the body is better able to fight imbalances.
This Ear Candling treatment includes a pressure point massage.
Course Content & Learning Outcomes:
History & principles of Ear Candling
Your working environment
Code of practice and insurance for therapists
Consultation process including contraindications
Conditions of the ear
Consultations

Contra-actions and aftercare advice

Ear Candle routine
Types of Candles
Anatomy & physiology for Hopi Ear Candling
Course Structure:
Home Study (7 guided learning hours)
½ day practical
2 case studies
Awarding Body: ThinkTree and approved by Towergate
Venues:
This course is available at:
Essex (Ongar)
Hampshire (Portsmouth)
Nottinghamshire (Newark)
Wales (Bangor & Cardiff)
Warwickshire (Stratford upon Avon)
Yorkshire (Wakefield)
SPAIN (nr Albox, Almeria)
In-house training available