Cost: £295, including booking fee of £115
Pre-Requisites: Reflexology Qualification
Course length: 1 day
What is maternity reflexology?
Maternity Reflexology is simply reflexology used to nurture a Pregnant woman and her baby on a physical, emotional and spiritual level from Pre-conception, throughout the Pregnancy, the Birth itself and during the Postnatal Period.
It is an ancient natural therapy which uses subtle energies of the feet to balance and harmonise the entire being, leading to health and well-being. It is based on the principle that there are reflex areas on the feet and hands which correspond to all the organs, systems and parts of the body. When these points are stimulated, tension is eased, nerve and blood supply is increased and the body's own healing potential is activated.
Course Content & Learning Outcomes:
Brief History of Reflexology
What is Maternity Reflexology
Use of Reflexology during Pre-conception, Miscarriage and Pregnancy
Benefits of Pre-conception Reflexology
Benefits of Reflexology after a Miscarriage
Benefits of Pregnancy Reflexology
Use of Reflexology to assist Labour and its benefits
Use of Reflexology Post-Natal and its benefits
Client Consultations
Hygiene & Health & Safety
Industry Regulations, Code of Practice
Professional Ethics, Data Protection, Client Confidentiality
Insurance of therapists delivering Maternity Reflexology
Risk Assessment
Marketing
Anatomy & Physiology relevant to this treatment
The different Reflexology treatments and routines before, during and after Pregnancy
Course Structure:
Home Study (3 days guided learning)
1 day practical
5 case studies
Final assessment
Awarding Body: ABT
This course is run by ZJB Training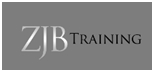 Venues:
This course is available at:
Hampshire (Portsmouth)
Leicestershire (LFE)*
SPAIN (nr Albox, Almeria)
In-house training available