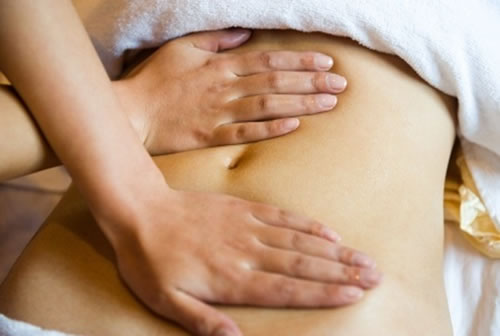 Cost: £295, including booking fee of £100
Pre-Requisites: Massage & A&P Level 3
Course Length: 1 day
This course is also available on our online platform. You work your way through the modules, watch the treatment videos, practice and then book in for a Zoom observation. Once approved, you then go on to complete the rest of your case studies. Email This email address is being protected from spambots. You need JavaScript enabled to view it. if you would like more information on this.
What is colon/abdominal massage?
Colon Massage is an external, non invasive abdominal massage to treating the colon and associated abdominal organs of digestion. Colon Massage uses a variety of Eastern and Western techniques to treat the colon holistically. Colon massage seeks to restore the whole digestive system to its pre-stressed state, by relaxing all the muscles involved and getting them working properly, settling the nerves and taking the tension out of the fascia surrounding all the vital organs. Using traditional acupressure and western deep tissue massage techniques this truly holistic approach to abdominal health has very profound effects.
Course Content & Learning Outcomes:
The abdomen (muscles, nerves, solar plexus, problems)
Conditions can benefit (constipation, IBS, stress, detoxification, fibroids, fertility)
Marma points
Benefits
Navel candling
Contraindications, consultations, aftercare
Lymphatic System
Treatment routine: back massage, abdominal massage, colon massage, marma points, navel candling, lymph drainage
Risk Assessments
Safety & Hygiene
Health & Safety Regulations
Professional Ethics & Standards of Practice
Business Practices

Business plans
Treatment costings
Insurance, Complaints & Malpractice
Registering & running your business
Legislation
Marketing & PR
Record keeping
Cancellations

General Tips (e.g. how to review products, selling skills, tips to getting more traffic, marketing tips etc)
Course Structure:
Home Study (2 days guided learning)
1 day practical
3 Case Studies
Awarding Body: ThinkTree
CPD Points: 10
Venues:
This course is available at:
via our online platform
Essex (Ongar)
Wales (Cardiff)
West Midlands (Tamworth)
SPAIN (nr Albox, Almeria)
West Yorkshire (Halifax)
In-house training available