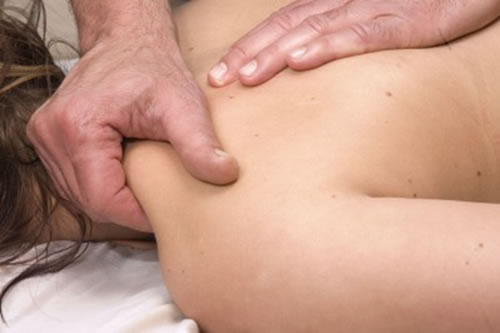 Cost: £470, including booking fee of £135
Pre-Requisites: Massage & A&P Level 3
Course Length: 2 days
What is deep tissue massage?
Deep tissue massage focuses on the different layers of tissue (muscle, tendons and fascia), working to relax, lengthen, and release strain patterns within them so that the body's posture can realign itself. Physical and emotional traumas can tighten and stiffen these tissues. When this happens, the body moves out of a state of natural alignment and loses its flexibility and gravitational balance. Working deeply does not necessarily mean applying lots of pressure. The techniques used in deep tissue massage are also applied more slowly, so as to avoid causing the recipient discomfort when working deeply into the muscle and connective tissue, as well as allowing the nervous system to integrate the work.
Course Content & Learning Outcomes:
This is a hands-on course where by the end of the day you will be able to:
Understand the general stretching guidelines
Understand and demonstrate the difference between active and passive stretching
Advise and demonstrate active stretches on major muscle groups of the body
Advise and demonstrate passive stretches on major muscle groups of the body
Carry out neuromuscular technique (NMT) on selected muscles
Explain the procedure for developmental stretching
Carry out soft tissue release (STR) on selected muscles
Carry out proprioceptive neuro facilitation (PNF) techniques on selected muscles
Incorporate a variety of stretching methods into your treatments
Devise safe and appropriate stretching programmes for your clients
In addition:
Deep Tissue Massage

History
What is DTM
What clients can expect
Benefits

General Theories & Techniques

Principals
Reading the Body
Hierarchy of Power

Safety Caveats
Consultations

Contraindications
Client Consultation
When to Refer
Aftercare Advice

Muscle Physiology
Soft tissue dysfunctions/Musculo-skeletal imbalances
Common Conditions
Assessment Techniques & Postural Analysis
Treatment Planning
Location of Trigger Points
Risk Assessments
Safety & Hygiene
Health & Safety Regulations
Professional Ethics & Standards of Practice
Business Practices

Business plans
Treatment costings
Insurance, Complaints & Malpractice
Registering & running your business
Legislation
Marketing & PR
Record keeping
Cancellations

General Tips (e.g. how to review products, selling skills, tips to getting more traffic, marketing tips etc)
Course Structure:
Home Study (3 days guided learning)
2 days practical
9 Case Studies
Awarding Body: ThinkTree and approved with Towergate
Venues:
This course is available at:
Essex (Ongar)
Northern Ireland (Derry)
Nottinghamshire (Newark)
Wales (Cardiff)
West Yorkshire (Halifax)
SPAIN (nr Albox, Almeria)
In-house training available