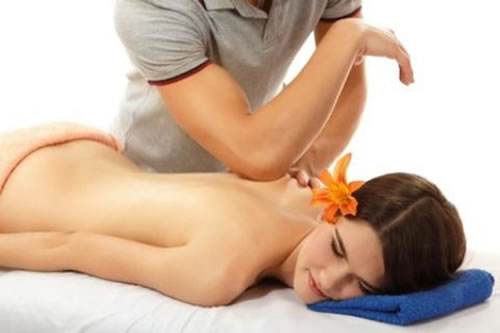 On this course you will learn new and innovative ways to adapt your current massage routine which will help you to protect your career. You will be taught how to take the strain out of your wrists, fingers and thumbs but still give a deep and satisfying massage treatment.
Cost: £280, including booking fee of £110
Pre-Requisites: Massage & A&P
Course Length: 1 day practical in class
What is hands free massage?
Hands Free Massage utilises the therapists' forearms and the strength of their entire body to deliver a deep, powerful, relaxing massage for the client. Using the soft, inner part of the forearms enables the therapist to spread the pressure over a much wider area than is possible with traditional massage techniques. This means that the massage works deeper without causing discomfort. Muscle fibres can be worked smoothly and easily, helping to ease away any tension, adhesions and knots. It delivers a treatment that will make your clients feel that their tensions have been 'ironed'. Their muscles will feel less tense and muscular dysfunction to deliver a therapeutic, deep but relaxing massage. This massage soothes sore muscles, increased circulation and aids a sense of deep relaxation. Like other forms of massage the pace and pressure can be adapted to suit your client's needs.
Course Content & Learning Outcomes:
History and benefits of Hands Free Massage
Consultation including contraindications and aftercare
Effective Massage Techiques

Well trained hands
Stance & positioning
Concentration, rhythm, movement & pressure
Correct breathing
Correct table height
Listen to your pain
Client positioning
Draping/Towelling

Assessment of Client

Physical Assessment
Palpatory Assessment
Spinal Analysis

Hands Free Massage techniques - learn how to perform a massage with forearms and elbows
Risk Assessments
Safety & Hygiene
Health & Safety Regulations
Professional Ethics & Standards of Practice
Business Practices

Business plans
Treatment costings
Insurance, Complaints & Malpractice
Registering & running your business
Legislation
Marketing & PR
Record keeping
Cancellations

General Tips (e.g. how to review products, selling skills, tips to getting more traffic, marketing tips etc)
Course Structure:
Home Study (2 days guided learning hours)
1 day practical
5 case studies
Awarding Body: ThinkTree & appproved with Towergate
Venues:
This course is available at:
Essex (Ongar)
Yorkshire (Halifax)
SPAIN (nr Albox, Almeria)
West Yorkshire (Halifax)
In-house training available