New Trainer: West Vale, Halifax
Details

Written by

Jane
We are absolutely delighted to announce our new trainer, Melanie Warburton.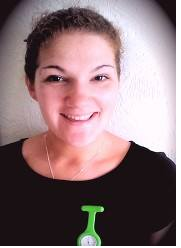 Mel has been specialising in massage therapy for over 16 years and she has a passion for the human body. She has had experience working alongside personal trainers, chiropractors, osteopaths and other professionals that's enabled her to be the excellent therapist she has become today.
She teaches to high standards by regularly updating her CPD (which is mandatory for all our trainers). Her aim is to educate with her hands on experience and knowledge, ensuring you are all working towards being an expert in your specialist area, being the best therapist you can be.
She will be teaching within her business meTIME massage therapy and she is excited about her journey with us and sharing her knowledge and skills, alongside our in-depth manuals.
Mel looks forward to meeting you through your learning journey and helping you achieve your full potential within your industry with praise, encouragement, hints and tips through your learning journey.
Initially Mel will be offering training on:
Aromatherapy Blending
Aromatherapy Massage
Baby Massage Instructor
Back, Neck & Shoulder Massage
Deep Tissue Massage Techniques
Hands Free Massage
Holistic Massage
Pregnancy Massage
Reflexology
Swedish Body Massage
If you would like to discuss training datees, please email This email address is being protected from spambots. You need JavaScript enabled to view it.
Latest social media news
Details

Written by

Jane
Instagram is testing a Collab feature for posts and Reels. Sounds great and hope it is rolled out out to everyone. It will allow you to partner with another account on a feed post or Reel which will then be shared to both accounts and to both sets of followers. It's being tested with select users in the UK, so let us know if you have it!
Instagram launches language translation for text in Stories. If you come across a Story with text added in another language you will now have the option to translate that text which is a great way to reach audiences in other countries.
Instagram adds new Sensitive Content Control Options. To allow users to have a little more control over how much upsetting or offensive content they see in their feeds. For more information, FOR MORE INFO CLICK HERE
Clubhouse is now open to everyone. After over year of being in beta testing and being invite only, Clubhouse has now opened its doors to everyone.
SOCIAL MEDIA NEWS & UPDATES
Details

Written by

Jane
Instagram is testing the option to share feed posts on a desktop. Go and have a check if you do too! I won't be too jealous as I don't have that access yet!
Facebook announces new e-commerce features including Shops on WhatsApp. These updates were announced by Mark Zuckerberg himself in a live stream
Facebook launches new post controls for Facebook Group Admins. You can now dictate the types of posts that can be shared in your Facebook Groups and switch any options off it you don't want members to share in that way. Head to your Group Setting and check under Manage Discussion and Post Formats.