Dermaplaning Student Testimonial
Details

Written by

Jane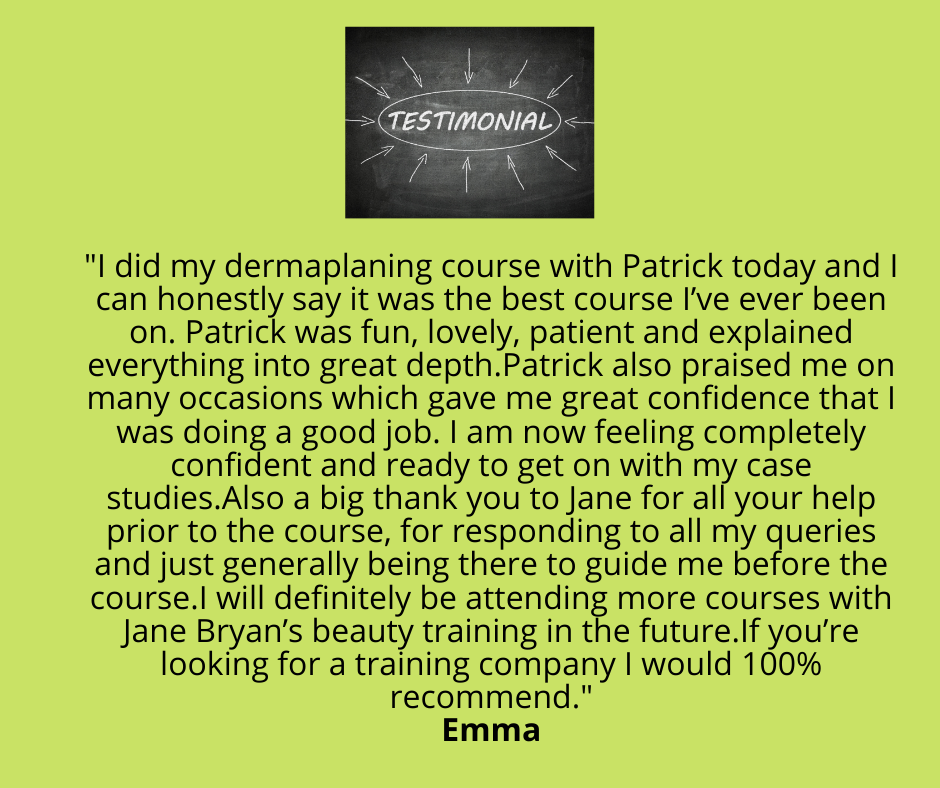 NEW TRAINER: Westbury, Wiltshire
Details

Written by

Jane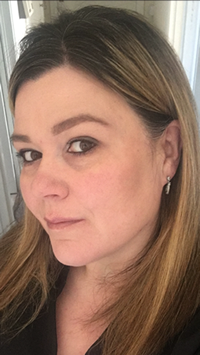 We are delighted to annunce that Sarah Anderson has joined our team of trainers.
She has been in the nail and beauty industry since 2012; starting out as a nail tech, and then progressing to the beauty industry. She now covers a wide range of treatments .
Not surprisingly her passion is nails. She loves all aspects; from simple manicure to extensions.
Sarah says: "Seeing a clients face after the treatment is priceless"
She thrives on giving clients the very best in client care, alongside delivering training to the highest standard in a warm and friendly atmosphere.
She is always updating her personal skills, enabling her to keep up with the latest products and trends.
Her passion is to help anyone achieve their dreams. She has a passion for teaching and this will comes across in her lessons.
In the early days she was told she wouldn't make it in this industry, now look at her. With passion and drive you can achieve anything,
If you are willing to learn, she can help you with your journey to succeed.
Sarah will be initially offering training in:
BEAUTY
Brow Lamination
Eyelash & Brow Tinting & Shaping
Eyelash Extensions
Spray Tanning
Strip & Cluster Lashes
. FACIALS
Facials & Skincare
Microdermabrasion
MASSAGE COURSES
Aromatherapy Massage
Back, Neck & Shoulder Massage
Hand &Arm, Legs & Feet Massage
Indian Head Massage
NAIL COURSES
Acrylics
E-Filing
Gel Polish
Manicure
Nail Art
Pedicure
Sculpted Nails
UV Extensions
Why do Therapists Fear Sales: A Shift in Mindset
Details

Written by

Jane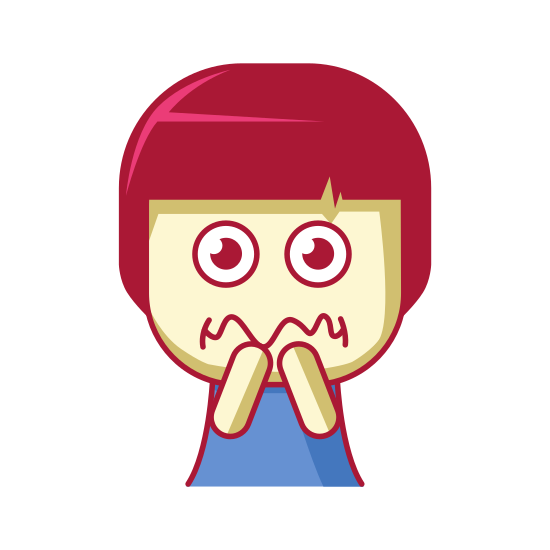 I know that as therapists we probably never woke up and said that's it, I want to be a sales person. But retail is a very important part of our role and can be (and should be) a massive contribution to the profitability of your business.
But for, to be successful in our industry, being an amazing therapist is not enough to secure success. There have been many businesses that have failed because they didn't know how to sell.
But do you honestly think you are not a sales person? Think of the times you have wanted to do something but your friends/partner are not interested but you have persuaded them to do it. Is this not selling? You are selling your want, your need and they are buying into it.
I am reading a book at the moment and they list some of the most successful 'sales people' on our planet. Love them or hate them:
Steve Jobs
Martin Luther King
Nelson Mandela
Sir Alex Ferguson
Richard Branson
Oprah Winfrey
J.K. Rowling
Would you associate any of the above as sales people? I bet you 90% of this group so no but these are all decorated professionals who SELL.
If you think about the typical adjectives around the word salesperson:
Pushy
Greedy
A con man
Obnoxious
Overly friendly
A liar
Annoying
Are these all words you would associate with a typical salesman? Is that what you think when you are retailing? Is that what stops you retailing as you fear you will be perceived in this way?
YOU NEED TO STOP THINKING ASSOCIATING WHAT YOU DO IN YOUR RETAIL PROCESS TO THE ABOVE!
So turn that on its head and what are the adjectives you would associate with a good therapist:
A good listener
Problem-solving
Empathetic
Genuine: Only retail the products the clients require
Ethical: Only retail the products the clients require
Knowledgeable You need to know your products inside out and the skin (for skincare)
Helpful
Responsible
I would point out that salon owners need to allow their staff time to become knowledgeable about the products you retail. BUT you may have people on your team who don't retail the products you use so do you use this as a screening process when you interview staff?
We are faced with two options for acquiring new customers:
Be reactive: wait for people to come to you
Be proactive: take steps to make things happen
In the past we could afford to be more reactive but in this social media frenzy world we are in today with the addition of the power of the consumer's voice, we must stand out from the crowd and to me, that is knowledge, knowledge, knowledge. Not only knowledge on our chosen treatments and products, but knowledge on the clients sat facing us. We must ask questions:
ASK, ASK, ASK questions and drill down
What are their concerns and why
What are they currently doing for those issues
What products are they using and why is that still a concern: You now know what they are using isn't cutting it
Then retailing in an ethical way
Success in sales in all about building a process that allows YOU to direct and steer your clients down YOUR path and you can then build a business with far more control. If you have staff, you need to train them on the path so that every single member is following that 'flow diagram'
I will continue this series and there are more gems up my sleeve!!